MK-T11C one color screen printing machine
Description
MK-T11C one color screen printing machine
The MK-T11C one color screen printing machine can directly place on the desk  ,it is mainly used in the one color screen printing.
The machine is specially suitable for printing many designs in one screen frame. By moving the screen frame or the pallet , we can print designs on the different position of the t shirt.
| | |
| --- | --- |
| Product Code | 006202 |
| Product Name | MK-T11C one color screen printing machine |
| HS code | 8443192290 |
| Product Color | blue |
| Printing Area | 22*18in |
| Machine using material | steel plate |
| Machine surface treatment | Electrostatic spraying |
| Attachment material | Stainless steel or zinc plating, nickel plating |
| Machine size | 35*19*14in |
| Net weight | 35lb |
| Gross weight | 40lb |
| Packing size | 27*22*11in |
| Packing volume | 0.12 m³ |
| Packing material | Export fumigation |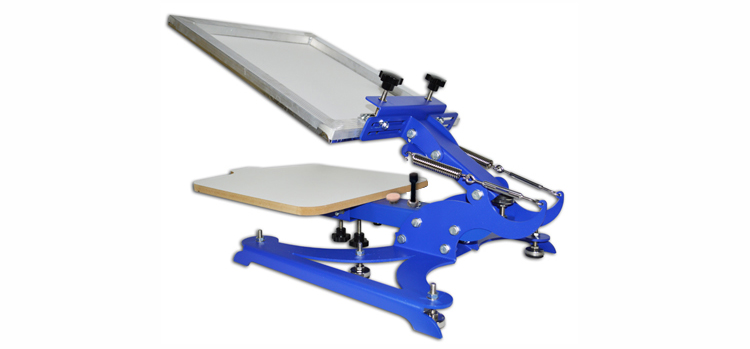 The MK-T11C one color screen printing machine functions and features:
1) According to the height of the substrate ,chuck of the screen frame can adjust 1.4in from top to bottom;
2)According to the needs, pallet can adjust 4in from front to back;
3) When the screen frame is fixed in the middle, the chuck and the screen frame can move 8in from left to right .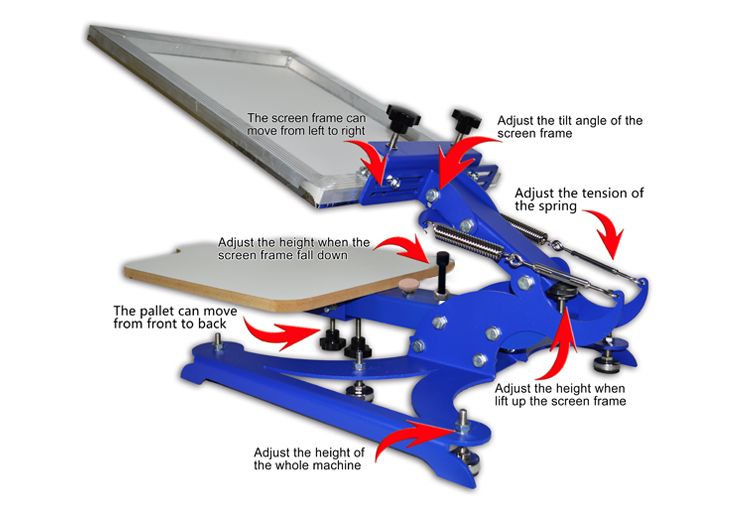 4) According to adjust the angle of the chuck ,the machine can print product with angle +12degree or -12degree.
5)By adjusting the turn buckle to suit different weight screen frames ;
6) Fixing the screen frame adopts aluminium alloy pressing plate ,and it can make the screen frame more stable;
There are 6 support pads in the base of the machine, they can adjust the balance of the machine ,and they can also adjust the height by 1.2-1.6in according to the needs.
8) When lifting up the screen frame ,the angle can be adjusted by adjusting the screw.
9) The MK-T11C 1 color screen printing machine is detachable structure, the user can install and use the machine according to the specifications and configuration of the full set of tools .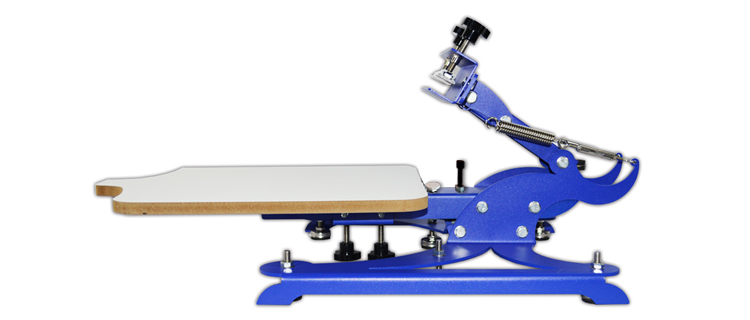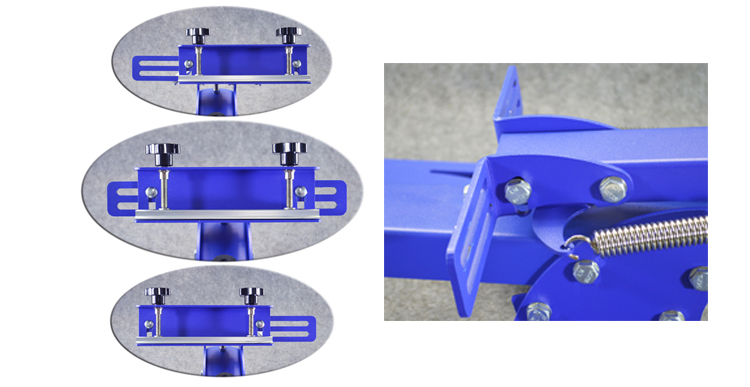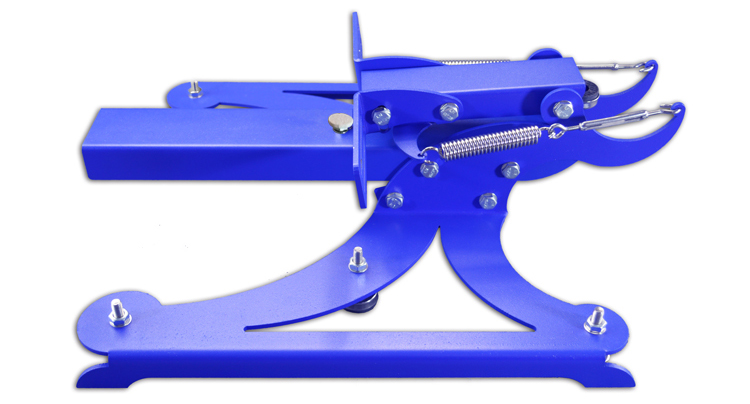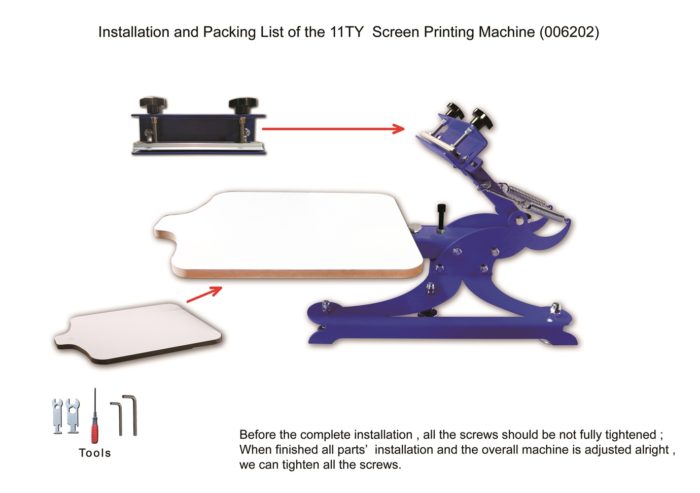 Pre: MK-T11D one color screen printing machine
Tags: