8 Color 8 Station Precise Matching Color Screen Printer
This is a all steel 8 color 8 station rotary screen printing press, it is a upgrade model with the function of accurate micro-registration. Made of all teel plate, addopt electrostatic spraying process, 360 degree rotatable.Max frame size capacity: 18″x24″x1.6″(45x60x4cm)
This is a all steel 8 color 8 station rotary screen printing press, it is a upgrade model with the function of accurate micro-registration. Made of all teel plate, addopt electrostatic spraying process, 360 degree rotatable.

Max frame size capacity: 18″x24″x1.6″(45x60x4cm)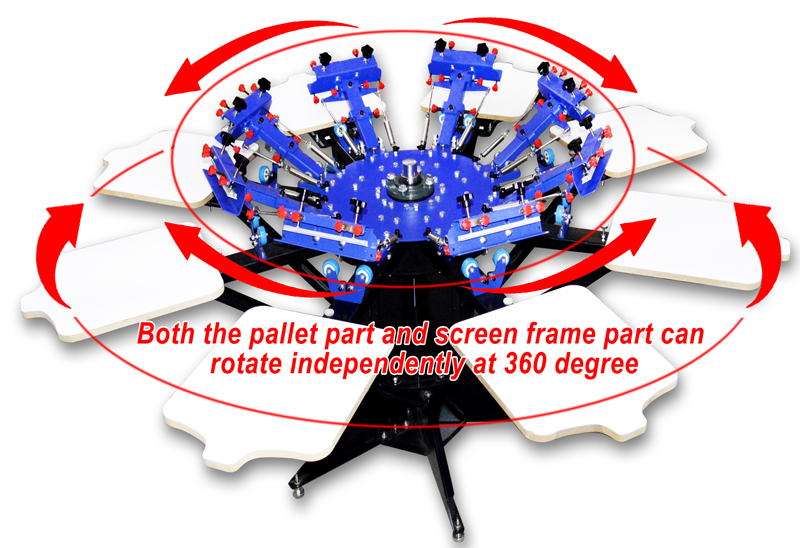 Micro-registration Function
1. Pallet and screen frame can both rotate independently in 360 degree

2.Each screen frame chuck is configured with manual micro adjusting knobs, these tools will make sure the overprinting accurate.

3. Add a metal support under each of the pallet, it can make the pallet more stable.

4.Work efficiency:  For two person to work and assist with a flash dryer, each hour could press 30-50 pcs six color shirts.

5. No need to adjust every palelt, when you aligned one pallet, other pallets will automatically adjust to the correct position.

6. Each screen frame holder configure eight micro adjust knobs, these red toold will help to adjust the screen frame from front to back/ left to right .It can make the overprinting more simple and more accurate.

7. According to the weight of different size screen frame, adjust the spring to achieve the tension balance.

8. The pallet is connected with an adjustable metal support, operater can adjust the height of the pallet up & down within 1 inch (3cm).

9. Pallet can move back and forth within 4 inch (4cm).

10. This printer is configured with 10pcs supporting feet, and it can adjust the height of the whole machine within 1.6 inch (4cm).
Parameter:

Platen size: 18x22x0.7 inch (45x55x1.8 cm)

Machine size: 85x85x37 inch (216x216x95 cm)

Net weight:160kg/353lb

Gross weight: 212kg/467lb

Packing size: 45x45x50 inch (115x115x117 cm)

Outer packing : wooden case

* Supply all the installation tools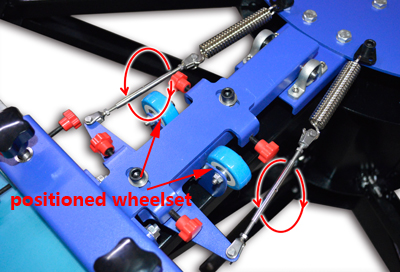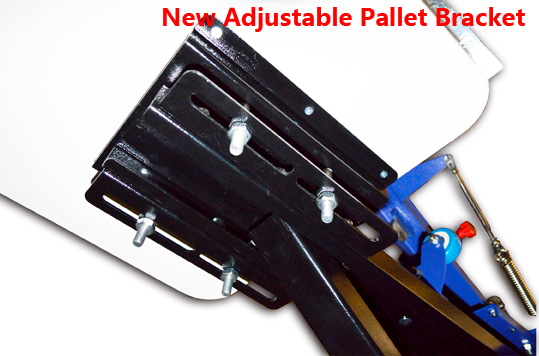 Items  included::1 set of Micro-registration 8 color 8 station screen press (006256)
Pre: Screen Printing mesh
Next: 4 Color 1 Station Silk Screen Printing Press Machine with Micro Registration
Tags: