MK-T411A  4 Color 1 Station Desktop Screen Printing Machine
The product has a better price:
We are a factory that produces screen printing mesh. The more you buy, the cheaper your price.
Description
MK-T411A  4 Color 1 Station Desktop Screen Printing Machine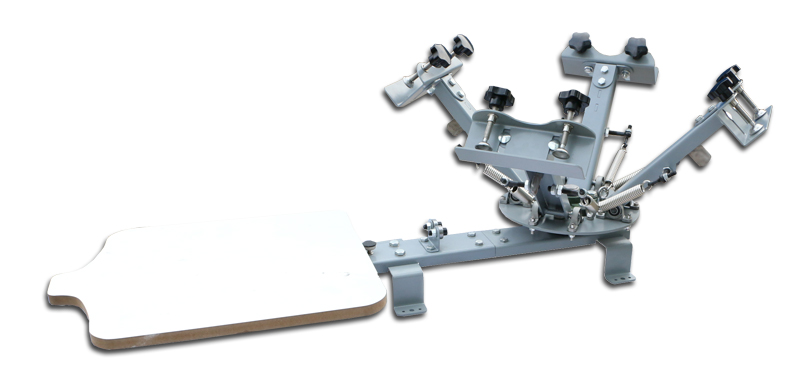 It is mainly used for the four color T-shirt overprinting, the machine should be fixed on the table. This machine is manual mobile screen frame to match color.
The chuck of the screen frame can rotate at 360 degree.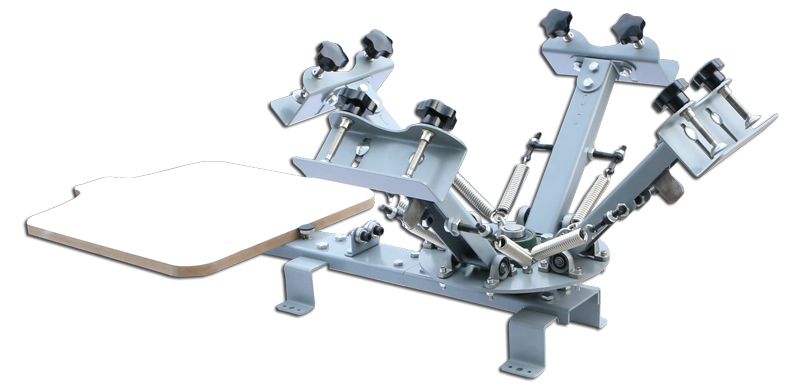 Each screen frame's fixing device is equipped with adjustable height chuck positioning knobs and adjustable height knobs when lift up the screen frame  ;
According to the weight of the screen frame, spring tension can be adjusted by the screws to achieve balance;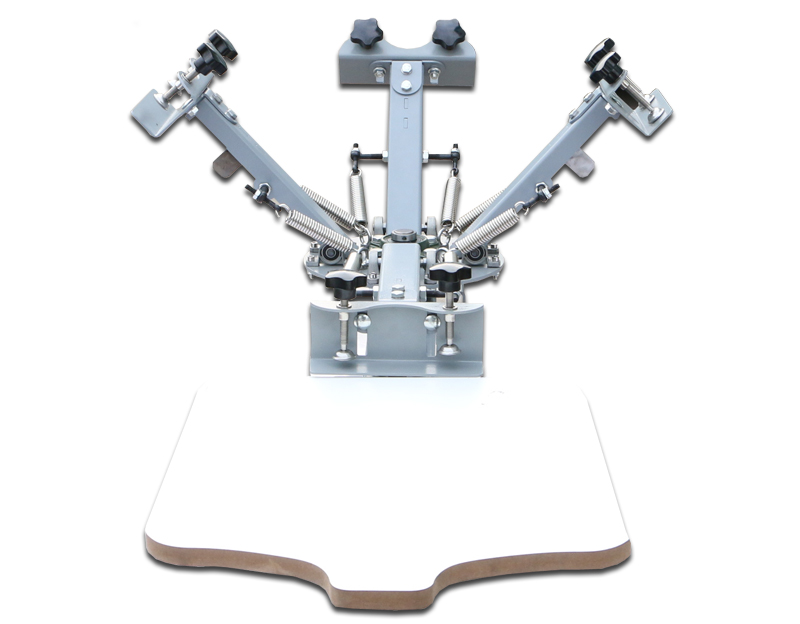 The pallet is directly fixed on the pallet arm by screws.
This machine is combination structure, small size, and it is more suitable for transportation; According to the installation diagram and configuration installation tools can install the machine.
Screen frame chuck's width is (10in) 25 cm ; It is suitable for screen frame with outside size within (24 in) 60 cm and screen frame with thickness size is within 4 cm (1.6 in) ;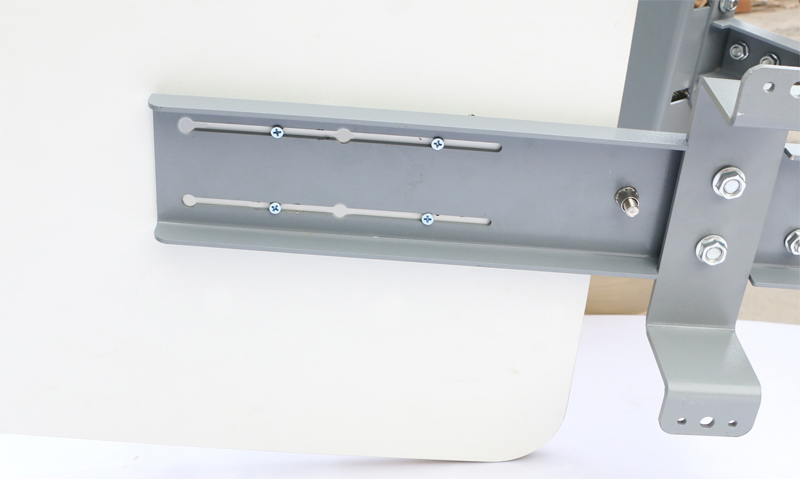 Screen frame chuck can be adjusted up to 5 cm (2 in) according to the height of substrates;
Screen frame chuck knob fix the screen frame together with the special aluminum alloy plate, and it can be fit closely and be more stable;
T-shirt type pallet of the machine is 55 cm (22 in) long, 45 cm(18in) wide, the thickness is 1.8 cm (0.7 in); Using furniture surface melamine high density board, the surface with small pits, and it is more suitable for printing T-shirt when scraping the pallet glue.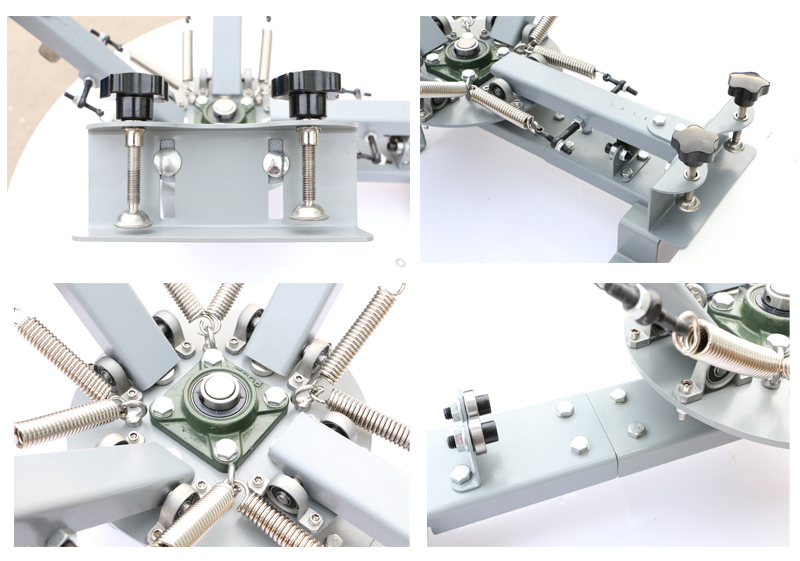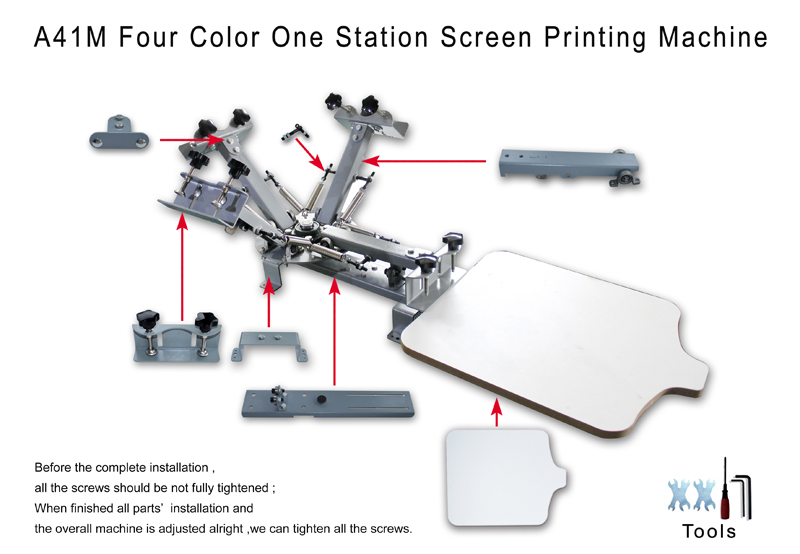 Pre: MK-T411B 4 color 1 station desktop screen printing machine
Tags: