MK-MS6060 Manual screen stretcher
Description
| | |
| --- | --- |
| Product Code | 006261 |
| Product Name | MK-MS6060 Manual screen stretcher |
| HS code | 8447909000 |
| Product Color | Black |
| Stretch size | Below 24*24inch |
| Machine using material | steel plate |
| Machine surface treatment | Electrostatic spraying |
| Attachment material | Stainless steel or zinc plating, nickel plating |
| Machine size | 50*50*10in |
| Net weight | 64lb |
| Gross weight | 68lb |
| Packing size | 27*26*9in |
| Packing volume | 0.10 m³ |
| Packing material | Export fumigation |
This manual screen stretcher was composed of 4 pcs 60cm width single piece,can be placed directly on the desktop.
The single set(4 pcs) which can hold the frame within 60*60cm.
Six pcs which can hold the frame within 60*120cm.
Eight pcs which can hold the frame within 120*120cm.
Use the machine can reach the tension within 24N.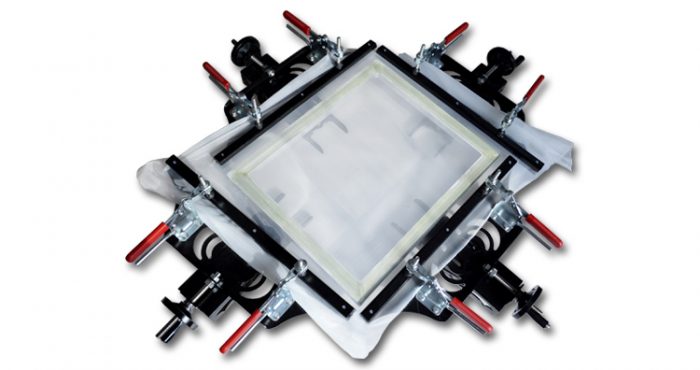 The functions and features of this machine:
1.The rubber layer is concave convex; using tasteless and resistant to aging rubber.
2.The rubber layer is completed ,without seams or butt joint, that ensure the screen is equal.
3.The hardness of rubber is reasonable,make the mesh is not loosen.

4.The top rubber and fast fixture adopts split structure,place the top rubber is more convenient.
5.The fast fixture uses auxiliary handle,buckle and loose are more effort.
6.Suitable for the thickness of different frame by adjust the screws.
7.Tighten the handle wheel, rotate the handle wheel more easily.
8.Equipped with whole set installation tools and installation instruction.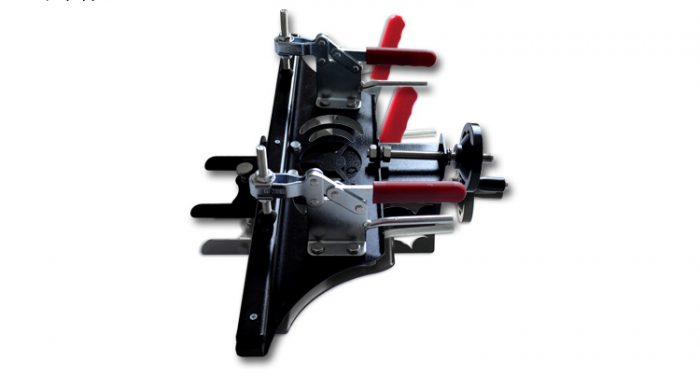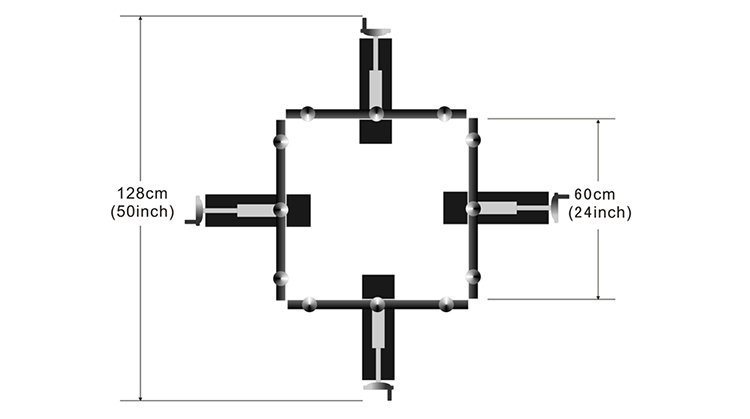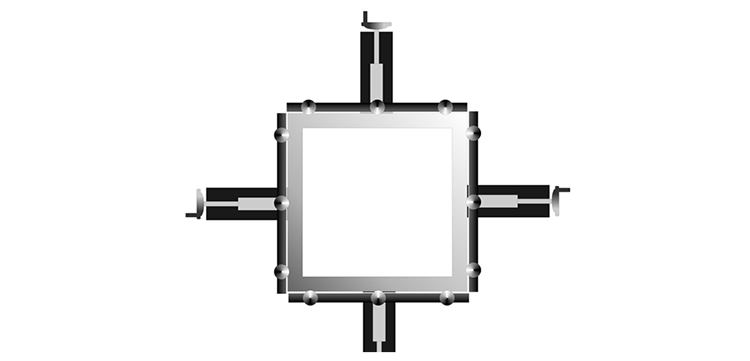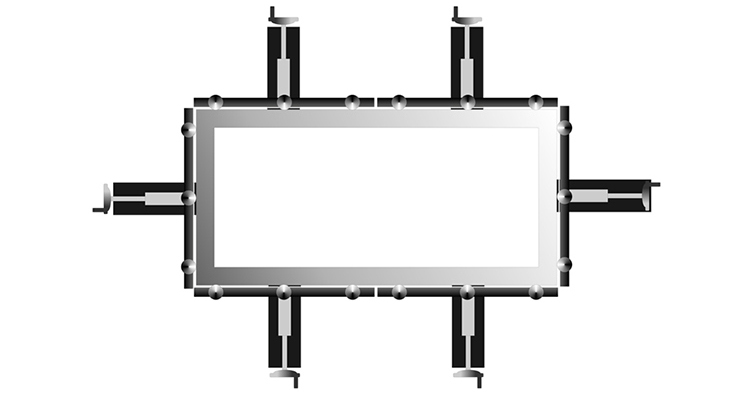 Instructions:
1.According to the size of frame and place the stretcher.
2.According to the thickness of frame and adjust screws,the frame is higher than the stretcher baffle 2-4mm.
3.Place the frame into stretcher,coating the glue for the first time,place for a period of time,while the surface of glue is dry(the glue is not stick to your fingers).
4.Push the clipboard to the inside,flatten the screen mesh,put the top rubber layer;using the fast fixture presses the top rubber layer.
5.Turn four hand wheels and start to stretch screen mesh; using tension meter tests tension,tighten the screen mesh according to the situation,achieve the required tension.
6.Costing the glue again;place a period of time,while the glue dry completely and remove the frame.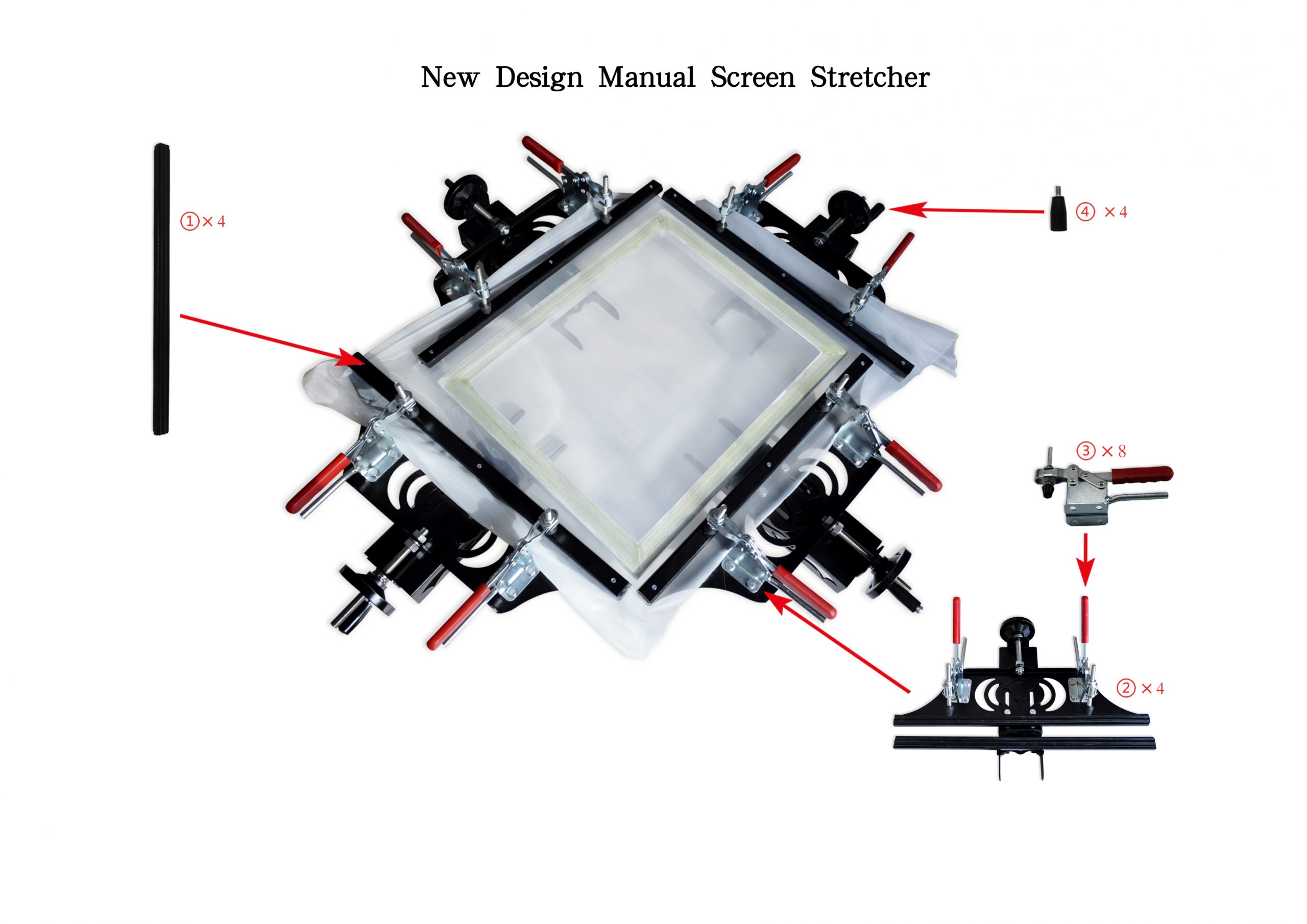 Pre: MK-MS3030 Combined quick screen stretcher
Next: Screen Printing Machines with Micro Registation 8 Color 8 Station Manual Screen Printing Machinery
Tags: