MK-110 Simple UV Exposure unit with Dual Lamps
Description
UV exposure is an essential process in screen printing , so uv exposure unit is also essential equipment in screen printing.
Working principle : use scoop coater put emulsion on mesh , after the emulsion dry put the film on screen , emulsion covered with picture's black stripe will not be photosensitive after UV exposure , so it can be washed out and the mesh hole show out . while emulsion exposed will be hard and can not be washed out .so ink can reach the substrate through the holes.
This Simple UV Exposure unit with Dual Lamps are specially designed for beginner of screens and printing . this equipment is combined by below materials :
1. 2 pcs of special made of 26w coiled tubes for UV exposure , installed in special holder and can adjust angles .
2. Two sets of any directions adjusted holder ,can adjust height and angle according to request . two-way clamper makes the holder can be installed in any vertical & horizontal directions .
3. This machine have countdown timer which can help operator better know the exposure time .
4. With 60*50cm black rubber board under screen , reduce UV reflect light and improve exposure screen quality .
5. 37*47*8*mm tempered glass plate can not only meet request of film in weight and light transmission ,but also can fit with screens tightly , at the same time glass sucker makes it more convenient ,faster and safe when put and take out glass .
6. Universal one turn three switch & power supply changeover socket provide convenience when two tubes work at the same time .
Note : if use our Taiqingqiao oiliness emulsion ,10cm between tubes and screen , exposure screen time is 15 minutes , this data is for reference only .
This Simple UV Exposure unit consists of below accessories .
1. 2 pcs of 26w UV coiled tubes .
2. 2 sets of distance adjusted tube holder .
3. 1 pc of glass plate 37*47*0.8cm (14.57*18.5*0.31inch) .
4. 1 pc of glass sucker .
5. 1 pc of black rubber board 60*50*0.3cm (20*24*0.12inch) .
6. 1 pc of countdown timer .
7. 1 pc of universal one turn three switch & power supply changeover socket .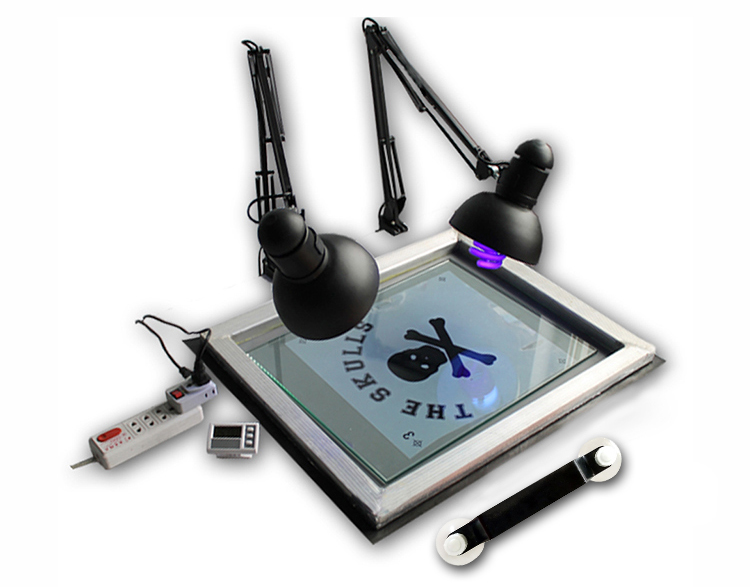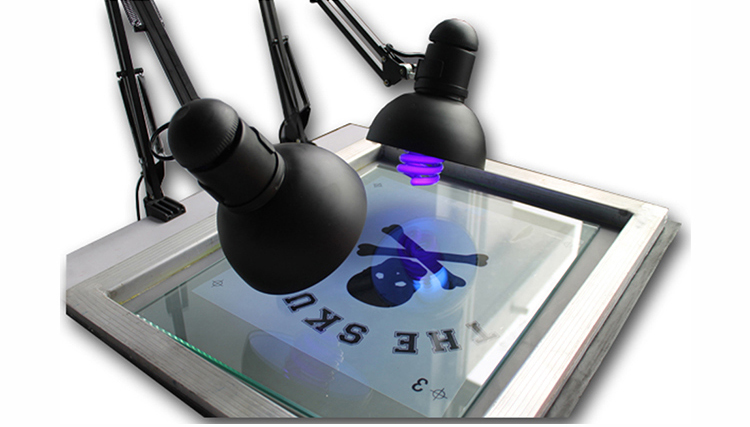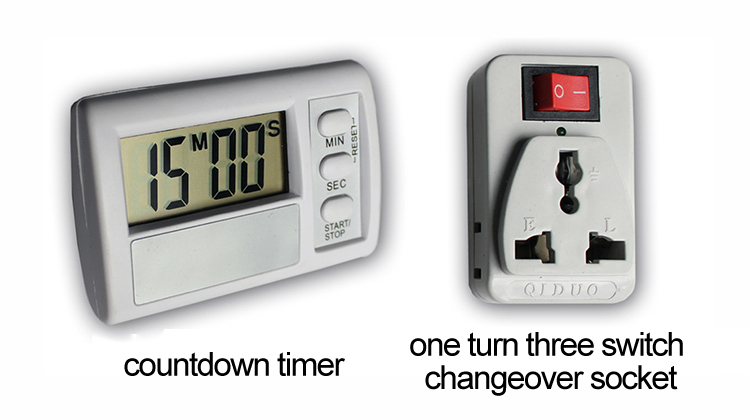 Pre: MK70-80-90-100 Any Combined of Manual Screen Stretcher
Tags: